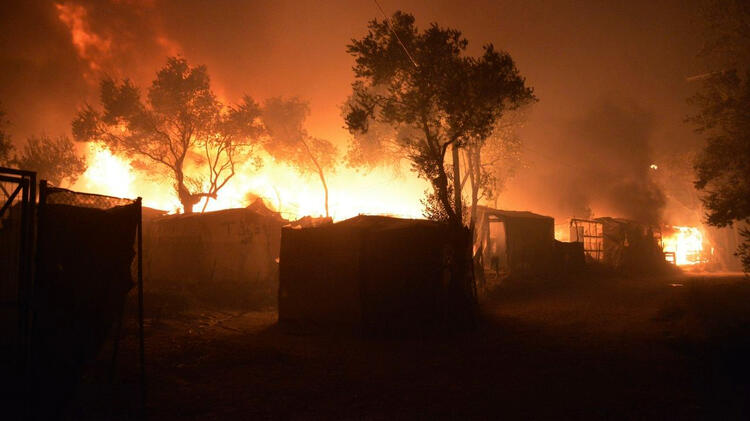 Help Moria Camp
No matter what you do, please keep speaking up, sharing content and raising awareness. Until the asylum seekers are relocated and safe, our work is not done.
If you are a European citizen, please contact your country's Members of the European Parliament (MEPs) and urge them to provide emergency assistance to the refugees in Lesbos and to organise fair and safe relocation of asylum seekers from Moria and other Aegean Islands' camps to EU countries.
Help Refugees (@chooselove) is an organisation that provides emergency relief on the ground since 2015. Please share and donate to their Moria Fire Emergency Appeal.
Fenix Humanitarian Legal Aid (@fenixaid) provides aid and medical assistance to people with disabilities and complex medical conditions.
They monitor and assist extra vulnerable individuals and unaccompanied minors as well as provide psychological first aid.
Boat Refugee Foundation
(@stichtingbootvluchteling) is a Dutch aid organisation currently working at Moria Camp with a psychosocial support mission and a medical mission.
Kitrinos Healthcare (@teamkitrinos) provides medical care for Moria Camp and their main clinic got destroyed by the fires. Donate to help provide mobile clinics, medical equipment, medicine, emergency and primary healthcare for the refugees.
Because We Carry
(@because_we_carry)
is an Dutch, UNHCR-approved NGO that has been providing emergency relief and fulfilling basic needs of pregnant women and (newborn) babies.
Lighthouse Relief (@lighthouserelief) offers a dignified humanitarian response on the north shore of Lesvos and Ritsona Refugee Camp on the Greek mainland. They need to adapt their programme to social distancing measures and purchase vital supplies such as PPE and hygiene materials.
Océane Marache is an individual working directly with people on the ground, providing water, food, blankets and face masks. She works side to side with Iraqi refugee photographer @yousif_alshewaili
---
Photo credit: AFP or licensors / Copyright 2020 The Associated Press. All rights reserved.
Last updated: 15 Sep 2020 14:00